---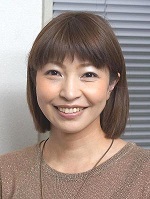 Name : Makiko
Nationality : Japanese

Languages :  Japanese, French, English
こんにちは。兵庫県西宮市出身です。大学は大阪音楽大学で音楽学を学びました。
フランスへの興味は、高校生の頃に読んだマンガで、フランスのシャンソン歌手であるエディット・ピアフの歌《La Vie en rose》(バラ色の人生)の歌詞をよんだことが始まりでした。それからはフランスの音楽も大好きになり、シャンソンやミュゼットなどをたくさん聴くようになりました。
よろしくおねがいします。
Hello ! I'm Makiko YAMAMURA, born in Hyogo. I received my master's degree at Osaka College Of Music. My specialty is musicology. My study is the history of the Spanish flamenco music. However, I learned about music of the world. For example, when I was a college student, I took classes about Japanese traditional music(Kabuki,Gagaku,Shamisen…).Everyone, let 's have fun learning Japanese and Japanese culture with me.
Enchantée ! Je m'appelle Makiko YAMAMURA, née à Hyogo.
Tout le monde, amusons-nous à apprendre la culture japonaise !
Education/Certificates
Master Of Music (Osaka College Of Music)
PhD Candidate (Specialized in Musicology), Kobe University
Diplôme d'Aptitude Pratique au Français, niveau 4
DELF A2
---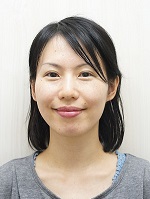 Name : Mayu

Nationality : Japanese

Languages :  Japanese, French, English
大阪生まれ。子どもの時には書道や折り紙が得意でした。漢字検定2級を持っています。
趣味はパン作りと旅行。タイで寺院を周ったり、フィンランドでオーロラを見たり、フランスでパン作りの研修を受けたり・・・さまざまな国を見ることは自分の国のいいところ、悪いところを再発見できるので本当に良い体験だと思います。
BLSでは日本の文化を中心にみなさんにお伝えしたいと思っています。色々な繋がりがあったので、京都、奈良、神戸など大阪以外の関西のことも詳しくお話しできます。楽しく、心に残る時間を一緒に過ごしましょう!
Enchantée ! Je m'appelle Mayu SUZUKI, née à Osaka. Je suis forte d'écriture japonaise et Origami. De plus J'ai le niveau 2 de Kanji. J'ai finis mes études de nutrition à l'université de Nara et habité à Kyoto pendant 7 ans. J'adore faire des pains français et voyager partout au Japon et l'étranger. J'ai hâte de partager la culture japonaise et celle de votre pays avec vous !
Hello ! I'm Mayu Suzuki, born in Osaka. I graduated from university in Nara and lived in Kyoto for 7 years. I love making breads and travelling in Japan and all over the world. Let's talk about the culture of Japan and your country !
Education/Certificates
Bachelor of Arts-Food Science and Nutrition (Nara Women's University)
TOEIC 630
DELF B1
Diplôme d'Aptitude Pratique au Kanji, niveau 2